A Humanitarian Project Sponsored by the Iowa Chapter Safari Club International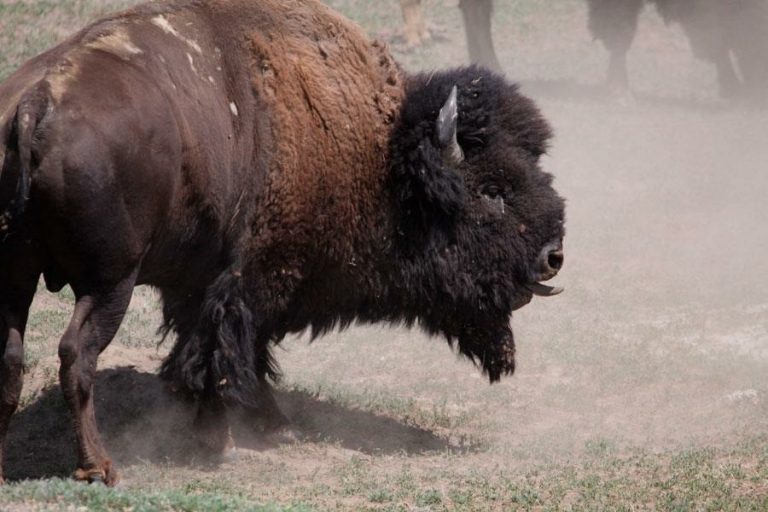 THE VISION
As a priority for Iowa SCI in 2003, the chapter Officers and Directors wanted to create a humanitarian program which benefited those folks in need right here in Iowa. Their brainstorming always brought them back to a discussion of how to incorporate the essence of what the chapter is about (hunting) with their desire to help the needy in IOWA.
It didn't take long before "wild game meat" and "working with homeless shelters" was an idea they just could not dismiss. And thus "The Great Buffalo Giveaway was conceived.
In addition to the thousands of pounds of wholesome wild game meat donated, many generous individuals have supported this Iowa SCI program through donating whole processed domestic animals, all of which has been contributed to multiple Iowa shelters and charities.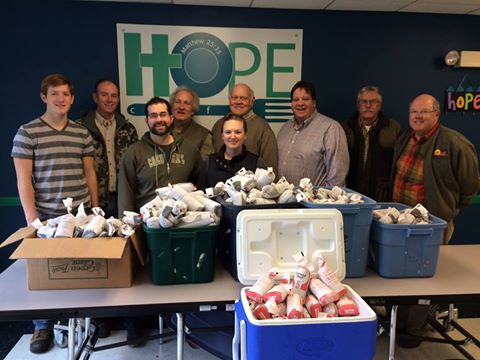 Special thanks to the family of Jack Hagens for setting a legacy bequest in his name supporting this great humanitarian program.
THE SHELTERS
Multiple charities and homeless shelters in Burlington, Creston, Des Moines, and Fort Madison have been the beneficiary of the program to date. However, we are always looking for other needy charities and homeless shelters in Iowa.
MEALS TO DATE
Through Thanksgiving 2020, about 71,000 meals have been donated in Iowa thanks to The Great Buffalo Giveaway.
HOW YOU CAN HELP THE GREAT BUFFALO GIVEAWAY
Donate a Big Game Hunt
Donate to other Iowa charities and shelters in our name
Donate commercial locker processing
Donate locker-processed, locker-labeled ground meat
Donate money designated for use in the Jack Hagens Great Buffalo Giveaway
FREDERIKA LOCKER
Justin Leonard, Frederika, Iowa
Donated all meat processing since 2003
p. (319) 275-4362
SPECIALTY LEATHER PROCESSORS
Jason Douds
Donated time and material to transform buffalo and elk capes into gorgeous leather
since 2003

Visit Website
p. (515) 433-0176